These high-performance paper airplanes are built from multiple pieces of paper laminated together with glue. You cut them out of stiff paper and glue them together. They fly amazingly well and look great too!
This 5-plane bundle comes with designs for the five high-performance paper planes shown below.
Plans come as a PDF file which you print onto heavy card-stock, cut out, and glue together. Instructions are included in the PDF.
Download plans now!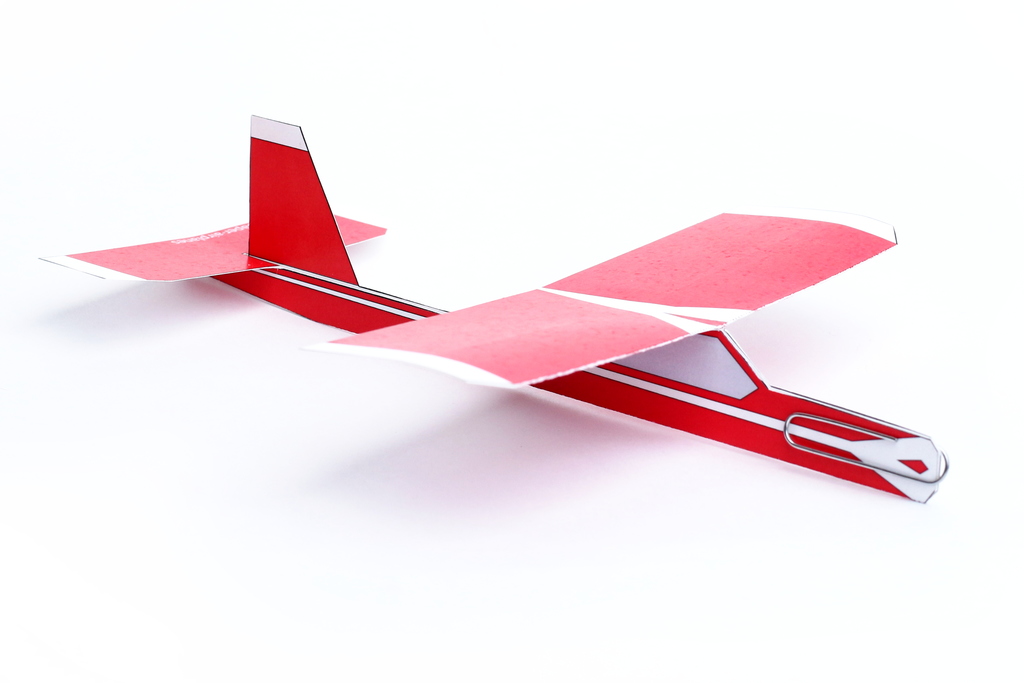 If you haven't built one of these high-performance paper planes yet, I suggest starting with this one. It features simpler construction than any of my other plans, and it is easier to fly too. (The trade-off is that it doesn't glide as well as the other designs).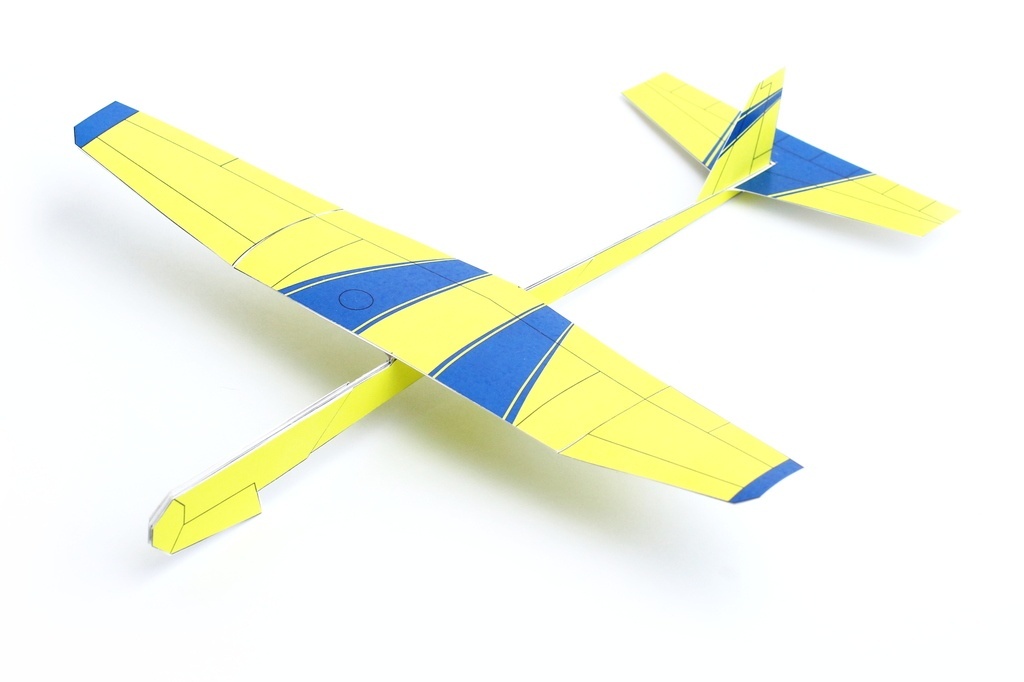 This one is a high-performance glider. It includes a hook in the nose so you can launch it with a rubber-band catapult if you want. This plane is more complicated to assemble than some of my other planes, but it flies better.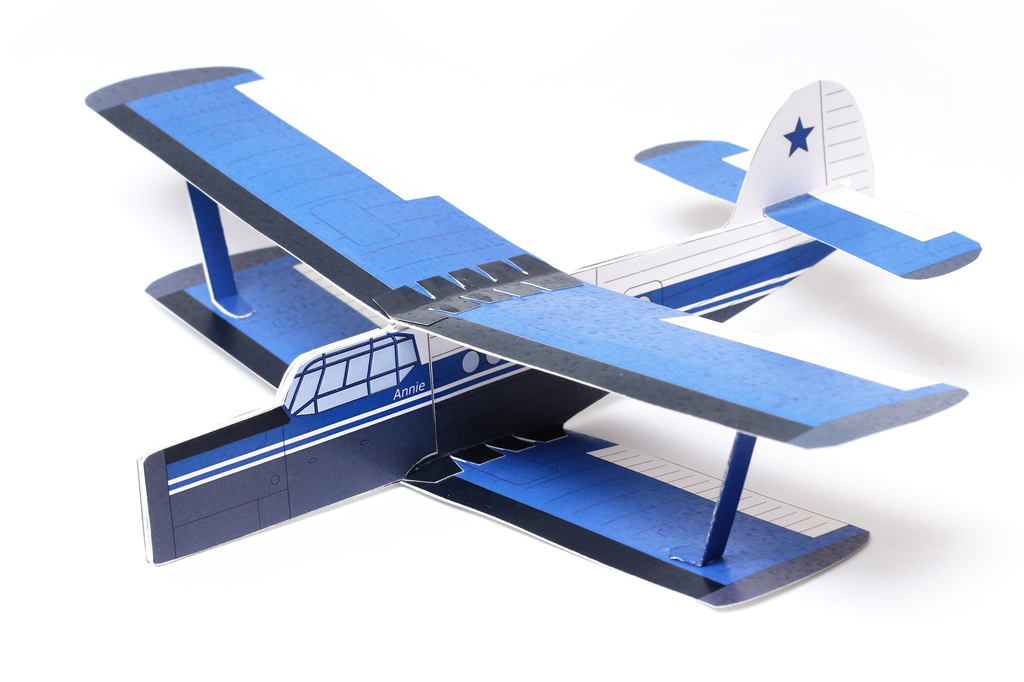 Annie is based on the Antonov An-2, a Soviet cropdusting biplane first built almost 70 years ago. Flies well outdoors (it'll fly in large indoor spaces too, like a gymnasium).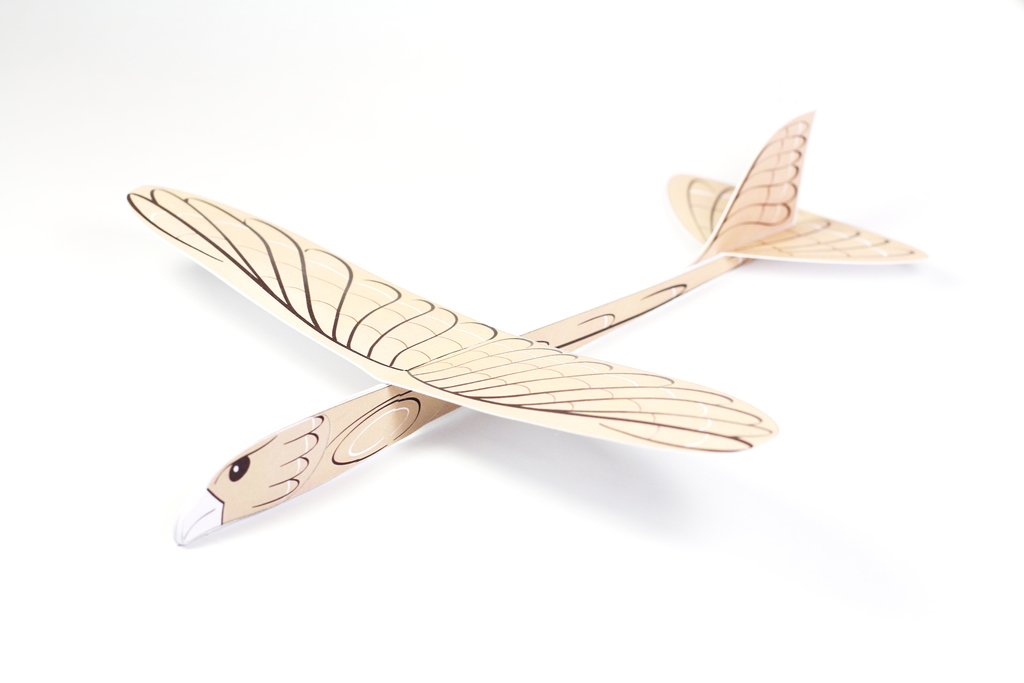 A design inspired by hawks soaring on a warm afternoon, and by 19th century calligraphy.
Like Red Rover, all the parts for this plane can be printed on one sheet of paper. Hawk soars much better than Red Rover, though, because the wings are a more efficient shape.
After building Red Rover, I'd suggest this as your 2nd plane!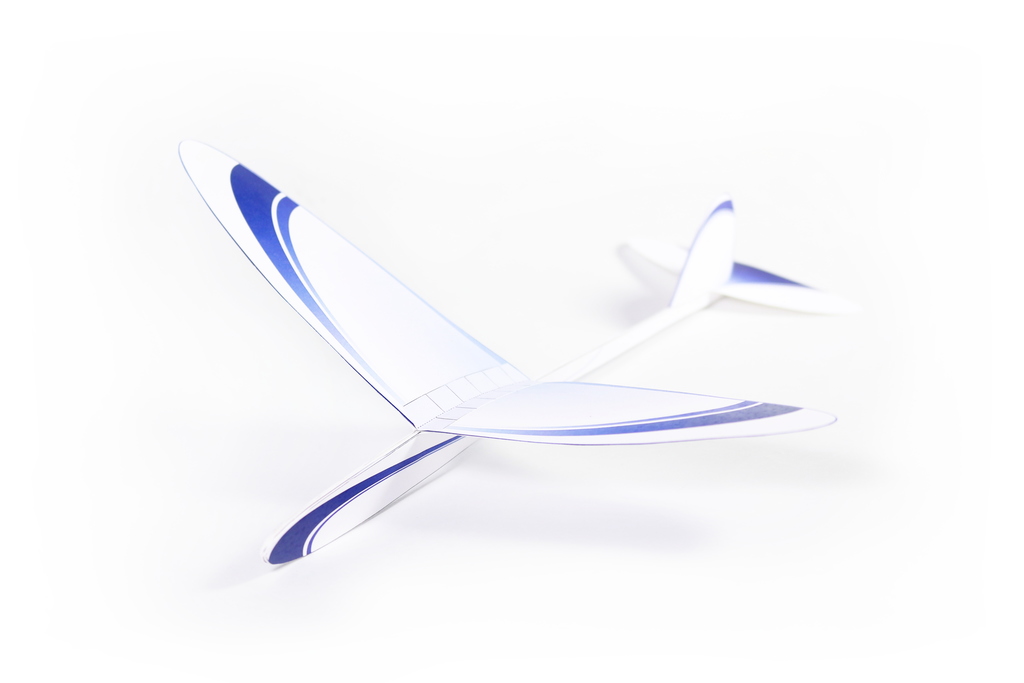 Another a high-performance glider. This one has strong wings so it is good at flying outdoors. It includes an optional hook in the nose so you can launch it with a rubber-band catapult if you want.
Download plans now!
How to build these paper planes
The plans include building instructions. In addition, there are also some tip available here:
Once you've built one of these gliders, you're almost ready to fly.
For your first flights, you'll need to tune the airplane to get it to fly its best. Start here to learn how to prepare your plane for flying:
Paper plane flight school: Trimming
Be sure to fly in a big open area. Seriously, you need a large space for these: they can fly hundreds of feet and can easily get caught in trees 20 feet off the ground. If you're lucky, you can get your plane caught in a rising thermal (like what hawks use to soar) which can lift your plane much higher than you can throw it. The longest flight I've had was over a minute, thanks to a thermal.
Learn how to throw your plane to get longer flights:
Paper plane flight school: Throwing
Classic Designs
These are the first two planes I designed. Plans are still free for downloading, so enjoy!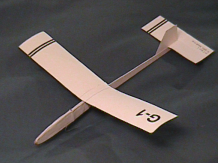 My first paper glider design. This is a simple plane to build, so it is good for beginners.
Get it now!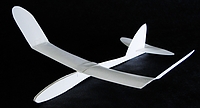 My 2nd design. Bigger than the G-1. The wingtips are larger than they should be, I suggest trimming them down shorter.
Get it now!
Sign up for the Newsletter!
I'm working on some new designs and in-depth articles on how to build and fly these planes. Sign up for the newsletter so you don't miss any updates!
It is about 1 email a month on topics about these high-performance laminated paper gliders. You'll also get the first chance to see new content before it shows up on the site.